100% Natural Mocktail Energy Drink
Poizon is the latest thrilling sensation to hit the planet. Helping you step into summer with 100% natural energy. From Mocktail to Cocktail in just a stir, if you've yet to try Poizon, you're definitely missing out. Also known as the 'Champagne' of energy drinks'. Go on then, grab a can, we know you want to!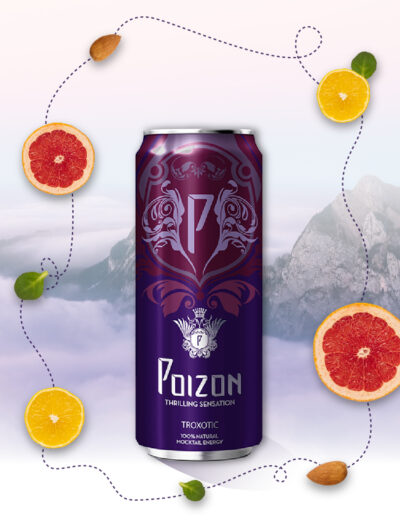 Why Poizon?
Everyone is reaching for a new type of Poizon these days. After all, keeping healthy is cool! Not only does Poizon provide numerous health benefits, but with no added sugars or chemicals, this refreshing beverage is bound to give you the boost you need!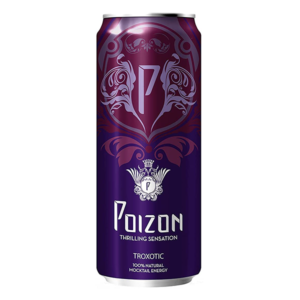 £

9.99
Mocktail energy drink
100% natural ingredients
9 herbal extracts infused
No alcohol
Filled with botanical extracts including Milk Thistle and Siberian Ginseng
Our Story
In 2014, as a company, we began to develop Poizon. The revolutionary flavours, concept, and execution were a big hit. But we wanted to take things a little further, so we spent numerous hours of in-depth taste testing until we finally hit the mark. It's 2021 now, and Poizon is nothing but perfect! Go and grab a can, we know you want to!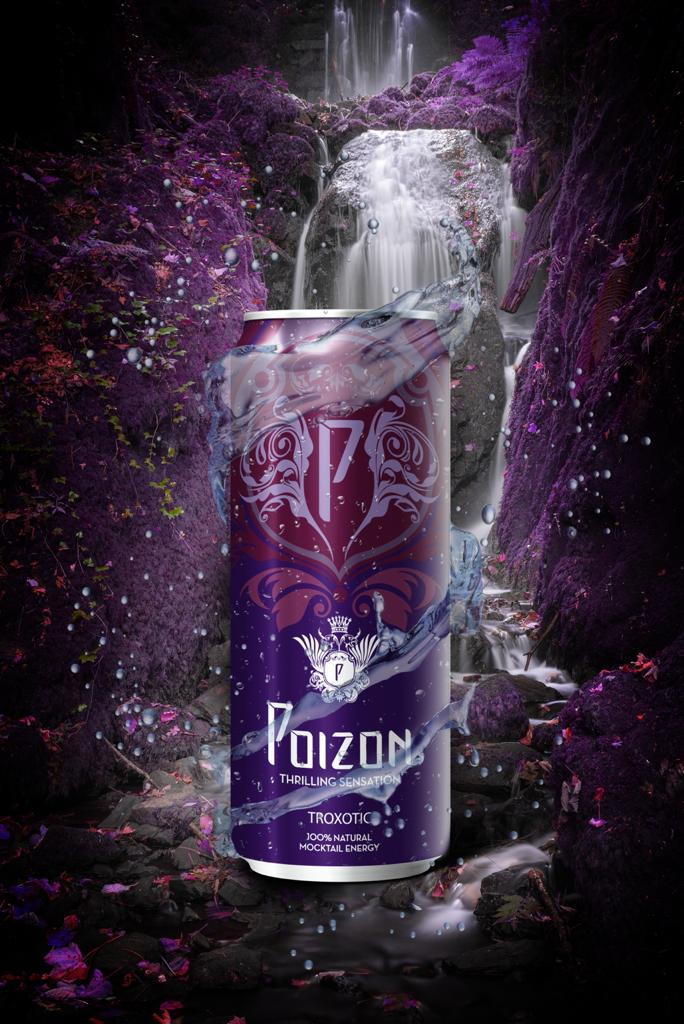 What makes Poizon healthier than other energy drinks?
The 'Champagne' of the energy drink world. Poizon contains no artificial chemicals or sugars. Taken from wholesome natural ingredients, sourced from Mother Nature herself. There is currently no other energy drink like it on the planet! 
With a wide range of troxotic flavours to choose from, you can be sure that your taste needs are always going to be catered for. Just pick your favourite, it's as simple as that:
Apple

Orange 

Mango

Passion Fruit 

Pineapple

Peach
Ingredients:
Guarana –

for a natural caffeine boost 

Ginseng –

energy & aphrodisiac

 

Milk Thistle –

protect organs from toxins

 

Tribulus Terrestris –

Ayuverdic medicine for physical & sexual strength

Gingko –

enhance memory and focus

 

Goji Berry –

boost your immune system

 

White Tea –

energy & antioxidants

 

Inca Berry –

traditional medicine & antioxidant

Aloe Vera –

supporting digestive health

Yerba Mate

– combat fatigue 
Schizandra – prevent aging and encourage stimulation
When should I drink Poizon?
The great thing about Poizon is that you can have it at any time of day. However, we would suggest using it when you need a boost. So if you've had a long day and things just aren't clicking, a quick sip will be sure to give you the mojo you need! 
If you're mixing Poizon with alcohol for a delicious cocktail, then you can drink it whenever the party begins!
Is Poizon suitable for everyone?
From students undergoing their finals, to football players, athletes,and hardcore ravers! Poizon is an All Natural and highly diverse beverage that can be enjoyed by many. From the pitch to the club, Poizon is becoming the go-to energy drink, and it's set to take the world by storm.